Sarkis Acopian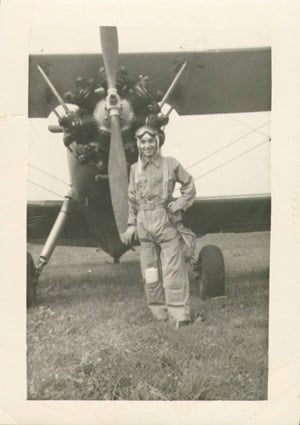 Sarkis Acopian (1947)
Having come to the United States as an immigrant in the mid 1940s, Sarkis Acopian, founder of Acopian Technical Company, attended Lafayette College in Easton, PA. During his time at Lafayette, he was called to serve in the U.S. Army. After being honorably discharged and returning to Lafayette, he graduated in 1951, earning a bachelor's degree in mechanical engineering. After graduation, Mr. Acopian was employed by Weller Electric Corp., where he designed a power sander and a soldering gun that became two of its main products.
Since his childhood, Sarkis dreamed of owning his own business. With just a small loan to start his own company and achieve his share of the American dream, he began by designing and manufacturing the first ever solar powered radio, a milestone of 1957 technology. The Acopian Solar Radio was promoted as 'Revolutionary - No Batteries or Outside Electrical Plug-ins - Uses light for its source of energy.' This invention led Sarkis on the path to the power supply business which is still operating today as the Acopian Technical Company.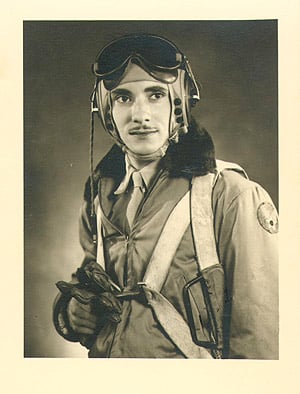 Sarkis Acopian (1947)
Sarkis Acopian was more than just an outstanding entrepreneur. He loved outdoor adventure and throughout his life he was an avid pilot who flew his corporate aircraft between his company's manufacturing facilities in Easton, PA and Melbourne, FL. He was also a scuba diver and a skydiving enthusiast who made more than 200 jumps during the pioneering days of the sport in the early 1960s. But where he really made his presence known was in his philanthropic work.
Sarkis was a self-effacing man who passionately believed in supporting the community quietly but with unmatched generosity. He made numerous donations to local, national and international causes that have included the Acopian Engineering Center at Lafayette College, the Acopian Center for Ornithology at Muhlenberg College, the Acopian Center for Conservation Learning at Hawk Mountain Sanctuary , The Nature Conservancy's Acopian Bog Turtle Preserve, donating the Embassy of the Republic of Armenia in Ottawa, Canada as well as endowing educational programs at the American University of Armenia, Lafayette College and the Florida Institute of Technology.
Mr. Acopian's passion for his faith led him to donate funding for the building of three churches: St. Sarkis Armenian Apostolic Church in Charlotte, North Carolina, built in memory of his beloved mother, Dr. Arax Acopian; St. Hagop Armenian Apostolic Church in Gyumri, Armenia, built in honor of his granddaughter Ani; and St. Mesrop Armenian Apostolic Church in Yerevan, Armenia.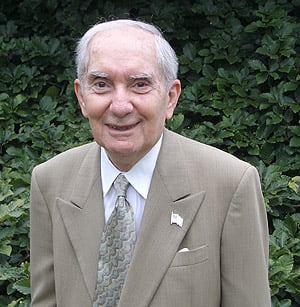 Sarkis Acopian (2005)
In the later years of his life, he assembled a team of ornithologists from around the world to work towards publishing a field guide on the birds of Armenia in hopes of introducing the newly independent former Soviet Republic to the idea of environmental conservation. A Field Guide to Birds of Armenia was published in 1997. The first accurate map of the newly independent Republic of Armenia was also published as a result of the Birds of Armenia Project.
Acopian was awarded the Ellis Island Medal of Honor by the National Ethnic Coalition of Organizations, the St. Gregory the Illuminator Medal by the Armenian Church, and he received an honorary Doctor of Science degree from Muhlenberg College.

Sarkis with Acopian Jet
As an immigrant to this country, Mr. Acopian was eternally grateful for the opportunities offered to him here. He showed his great sense of gratitude to his adopted country by being the largest individual donor to the World War II Memorial in Washington, DC. This generous contribution was unknown to the public until after Sarkis passed away in 2007. Pennsylvania Congressman Charles Dent, in a speech before the United States House of Representatives commemorating Sarkis' life, recounted the story behind the WWII Memorial where in return for his contribution, Sarkis only asked for a seat at the dedication ceremony. Due to extremely limited seating at the dedication ceremony, he decided not to attend, giving up his seat so that another veteran could attend.