Mini Encapsulated - PC Board Mounting (3-Day Power Supply)
Linear Regulated Power Supplies
AC-DC single output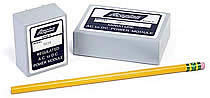 All Models U.L. Recognized
(12E15 and 15E15 Not U.L. Recognized)
(Unregulated models UL478 certified only)
One Year Warranty
ORDER ONLINE
Main Screen
Conserve space with mini-modules as small as 2.3" x 1.8" x 1.0". Models with outputs ranging from 1 to 75 volts, and from 30 mA to 2.5 amps are available. All feature excellent regulation and ripple parameters, and are short circuit protected.
Rugged encapsulated construction and generously derated components assure years of reliable operation. Mini-modules are also available with multiple outputs.
May be used in series.
No derating or heat sinking required.
Short circuit protected.
---