2U Switching Regulated Power Supplies
RACK MOUNTING & BENCHTOP

Switching Power Supplies (to 1400 watts)
Power Factor Correction and Universal Input
AC-DC single output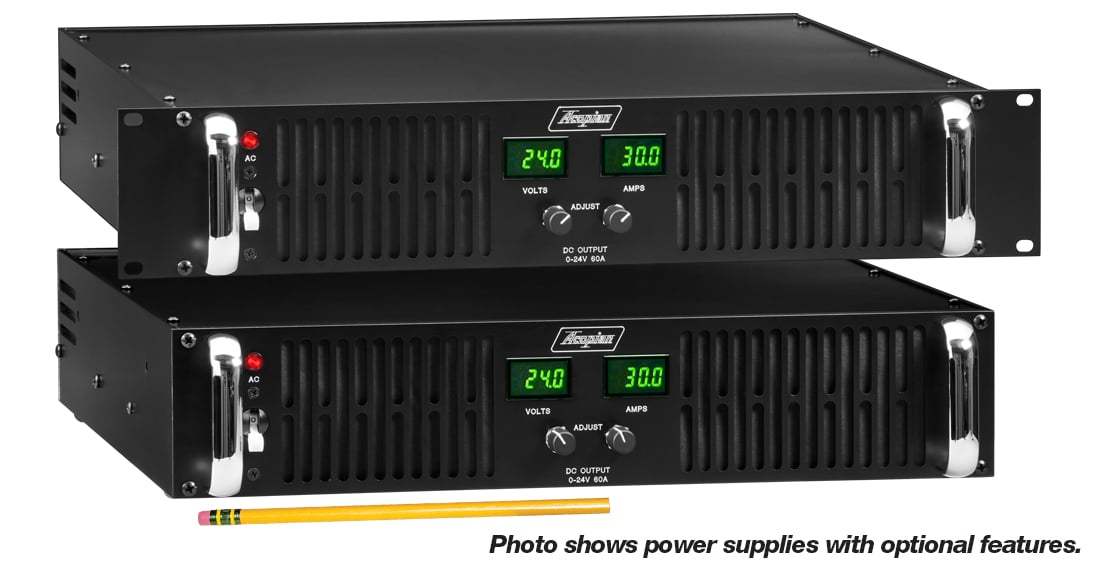 Main Screen
The 2U family of programmable AC-DC power supplies sets a new standard for flexible and reliable power for your application. Available in a Rack Mounting or Benchtop at 1400W power levels with single output voltages ranging from 10 to 270V and current capabilities up to 120A.
A user-friendly front panel provides reliable linear controls for finer adjustment and digital LED voltage and current meters. Standard features include; 'soft start' operation and 'no load' operation, thermostatically speed controlled fans to limit acoustic noise, short circuit and overload protection, thermal protection, internal EMI filtering and remote sensing.
Industries/Applications: Aerospace & Satellite Test • Telecom & IT Industry • ATE • Factory Automation • QC Testing • Burn-in • Solar • Water Purification • Heat Processing • Chemical Processing • Semiconductor Manufacturing • Battery Charging & Testing • Electroplating • Sputtering & Coating • Power & Energy R&D and many more!
Standard Features:
Digital Voltage & Current Meters
Front Panel Controls
'AC on' indicator
Constant voltage and constant current modes
Universal input
Power Factor Correction
Short circuit and overload protection
Thermal protection
No minimum load required
Internal EMI Filter
Pluggable connectors for input, output and control wiring
Remote Sensing
'Soft start' operation
Front panel circuit breaker
---