Acopian Power Supply White Paper Downloads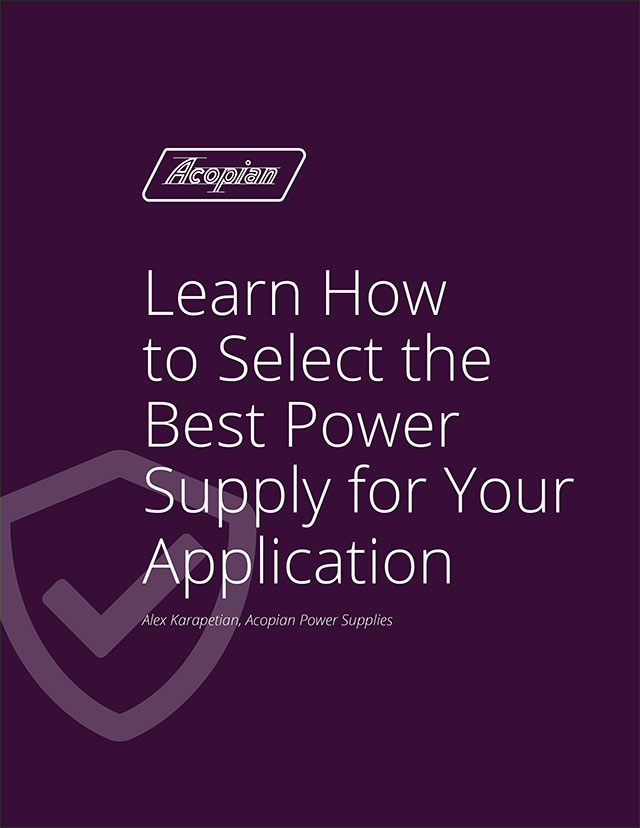 Learn How to Select the Best Power Supply for Your Application
Electronic devices require a reliable source that can supply power at all times. But since power supplies are available in a wide range of voltage and current ratings, the engineer tasked with selecting an appropriate power supply must resolve numerous questions to determine the right supply for an application. Following is a look at two main power supply design topologies: switching and linear regulated power supplies.
Download White Paper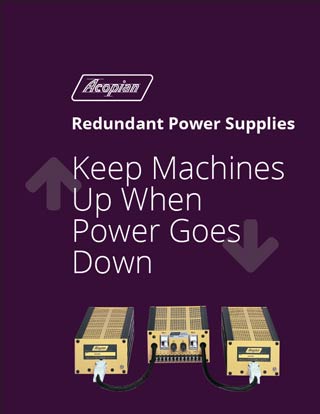 Keep Machines Up When Power Goes Down
Acopian offers a diverse line of redundant power supplies that will keep your DC power going no matter what, provide for multiple AC or DC input sources, and deliver ultimate power protection. We've been making rugged, reliable power supplies for over half a century—shipped within 3 days!
Download Power Supply White Paper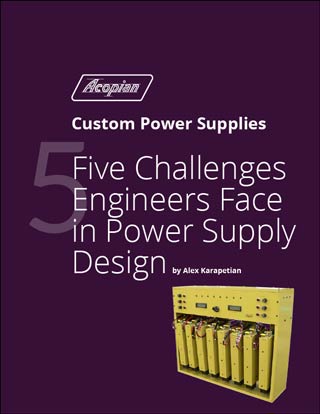 Five Challenges Engineers Face in Power Supply Design
Electronic system designers, engineers, program managers and original equipment manufacturers (OEMs) must address numerous challenges in the selection or development of an appropriate power supply for their systems. These challenges include a multitude of aspects related to the product development cycle, time-to-market, reliability and warranty, parts availability, and life cycle costs. In some cases, an existing power supply can be readily adapted from a different application. In other cases, it may be necessary to develop a new or custom power supply.
Download Power Supply White Paper